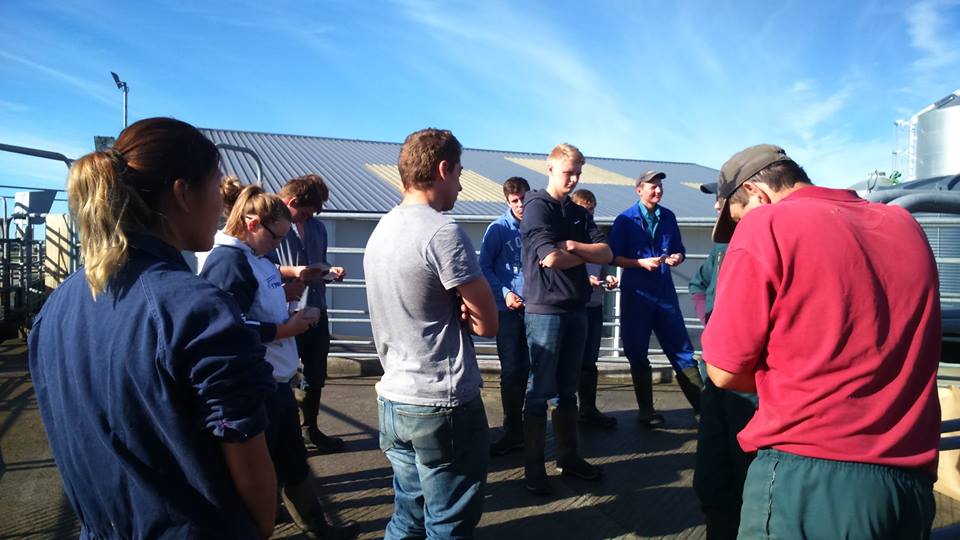 Applications are taken throughout the year. The program is best suited to single people with dairy farm experience. Opportunities may be available for working couples and applications for couples will be negotiated by NZDC on a case by case basis.
Candidate selection is important. We must ensure a good fit with the job, employer and programme.
General Minimum Requirements:
Minimum age to enter the programme will be 18 years old.
Minimum of one year dairy farm work; experience milking cows with machines.
English skills; written and oral.
Have no previous criminal convictions.
Be in good health and not in possession of or using any drugs other than those prescribed by a doctor.
Prepared to work up to 60 hours per week on roster over peak times.
Process
Once your application has been received and processed, our representatives will advise you and set up an initial interview by telephone, Skype or face to face. If your application is successful, you will be offered a place on the programme. A deposit will secure your place while we make the necessary arrangements.
We aim to confirm your suitability as quickly as possible and will keep you informed at every step. The process generally takes one month from interview to final placement decision, depending on the information provided.
Employment
New Zealand Dairy Careers has strong relationships with employers across the dairy industry. Farmers are checked to ensure they comply with all relevant New Zealand employment and immigration laws and our code of conduct and are deemed to be "good employers".
Our employer checklist includes: the employer demonstrating good workplace practices - including a history of compliance with all immigration and employment laws such as Injury Prevention, Rehabilitation and Compensation Act, the Minimum Wage Act, the Health and Safety at Work Act, the Employment Relations Act and only employing people who have authority to work in New Zealand as well as compliance with holiday and special leave requirements or other minimum statutory criteria. The on-farm accommodation also checked to ensure it meets our high standards.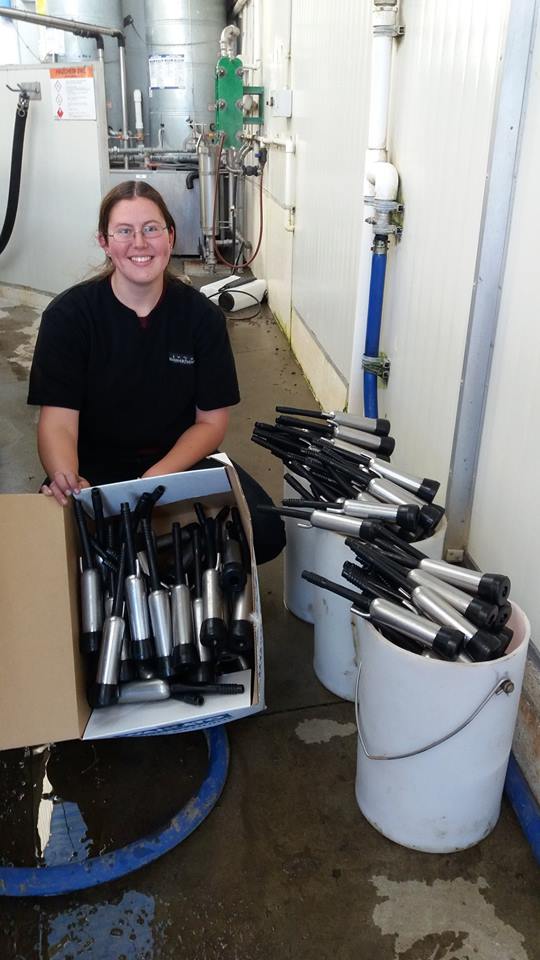 Programme Fees
Programme fees start at $2,995 for NZ candidates, that includes training and development, NZQA qualification, career support, social events, basic bedding package, grocery starting out package and full pastoral care.
Fees are payable to our New Zealand office in two instalments. Upon successful application and acceptance into the programme, a 30% deposit is required to secure your place and commence the visa application and job placement process.
The balance is payable upon confirmation of your placement
Training & Development
Our training reflects the seasonality of the industry so your learning is continuous and can be implemented on the farm straight away. It is tailored to fit around you and your work commitments and our Training and Development Manager will help you set goals and keep you on track. We have a network of Industry experts who can offer extra guidance, support and motivation and along with training we hold regular meetings and forums with industry speakers.
The training programme for our New Zealand candidates is supported through Primary ITO and is a New Zealand Qualification under NZQA's framework. This is mainly delivered in the workplace, so you can do it from anywhere in New Zealand along with some learning off-site. The type of course that you will be enrolled in will depend on previous skills, experience and any qualifications already obtained.
Listed are some qualifications currently available to study in the dairy industry in New Zealand.
New Zealand Certificate in Agriculture (Milk Harvesting) Level 3
Topics covered (Source: Primary ITO. 2016)
Food Safety
Laws and controls in New Zealand for agrichemical use
How to manage any food safety risk to your milk supply
How to read an agrichemical product label
How to use, store and dispose of agrichemicals both safely and responsibly
Treatment for poisons
Your responsibilities for recording agrichemical use
How agrichemicals are transported safely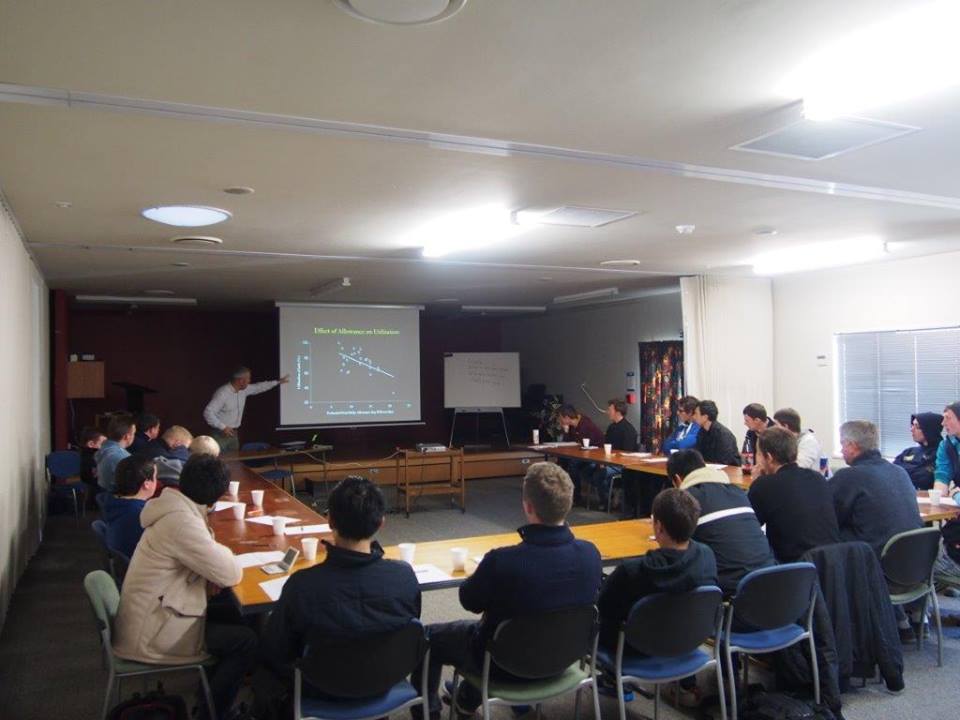 Milk Quality Stage One
Understand Milk Quality – bacteria and grades
Understand cooling systems
Understand milking machine components
Demonstrate plant cleaning
Comprehend animal health effects on milk quality
Recognise somatic cell counts (SCC) and mastitis
Demonstrate animal welfare
Dealing with Dairy Farm Effluent
Demonstrate collection, storage and application of dairy farm effluent
Understand the use of effluent for pasture growth
Evaluate the risks associated with effluent
Use and maintain the machinery used to apply effluent
Milksmart principles
Handle heifers during their first experiences in the farm dairy
Handle dairy cows in the farm dairy following calving, and maintain records
Demonstrate correct milking technique
Isolate milk unsuitable for collection
Identify livestock that are unevenly milked and take corrective action
Identify and treat dairy cows
Identify and treat mastitis in dairy cows
New Zealand Certificate in Agriculture (Livestock Husbandry) Level 3
Topics covered (Source: Primary ITO. 2016)
Handling and treating dairy cows
Move, restrain and treat dairy cattle safely using equipment correctly for tagging, weighing, branding, dehorning, castrating and earmarking
Health of dairy cows
Understand the structure of a cow and how the major body systems work
Understand ways to keep your cows healthy
Understand and identify the health problems that can affect cows
Identify damaged teats and treat appropriately
Understand the causes and signs of mastitis and identify and treat cows with mastitis
Detect both clinical and sub-clinical mastitis
Mating
Understand the selection processes for breeding cattle and for culling cattle
Understand cattle reproduction
Identify cows on heat
Rearing calves and young stock
Understand the calf rearing and weaning process
Explain Code of Welfare requirements
Calving
Understand the process of calving and the health issues associated with cows
Understand the feeding requirements at calving
Recognise cows that are preparing to calve and those having difficulty
Help with calving a cow
Handle cows and heifers after calving and when they are in the colostrum mob
Along with Primary ITO training we hold regular meetings and forums with industry speakers and other training modules are delivered in the evening once a month.