Get on with life! Take a Gap Year in New Zealand
---
Has COVID-19 caused you to re-evaluate your next year? Is your agricultural study moving online, or is it on hold?
Take a GAP YEAR! Join us in New Zealand and get on with life, have an adventure, be part of our world-class dairy industry and earn money while doing it. We've got hosted packages to help you come to covid-free New Zealand for 6 or 12 months - job, industry training and accommodation included!
Our borders will soon be open and we're looking for 18 to 30 year olds, passionate about working in the dairy industry.
Your Kiwi Gap Year adventure includes:
A paying job on a New Zealand dairy farm (average salary starting at £25,000)
Accomodation
Working holiday visa
Dairy industry training
Full support to:

get you here
get you settled
show you the Kiwi way
Let's take a closer look at working and living in New Zealand
---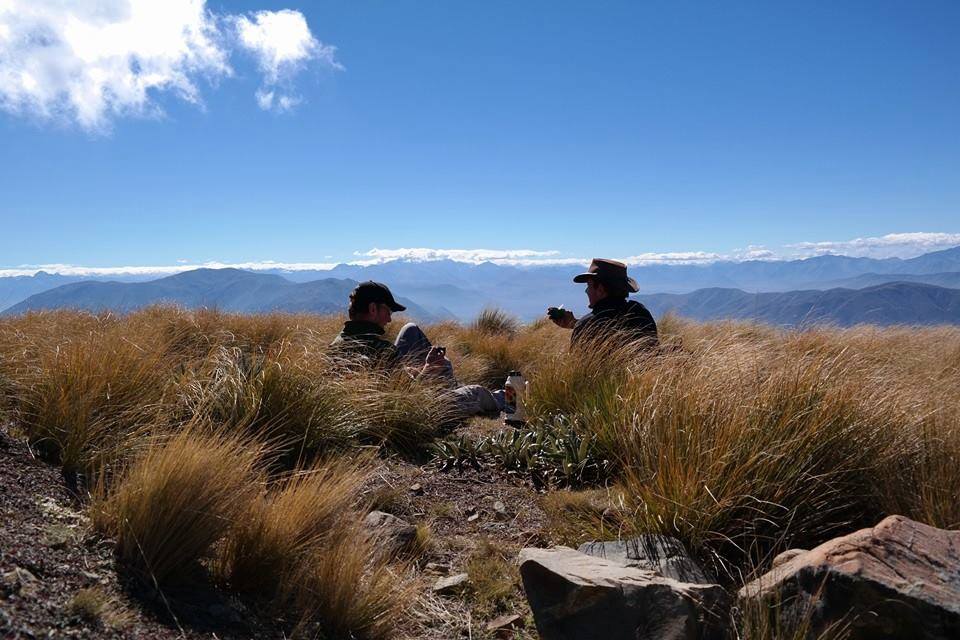 For years we've been bringing young people from the UK, Ireland and Europe to New Zealand to give them experience and industry knowledge in the dairy industry.
This is a fully supported, fee paying package which includes training, accommodation, and full 24/7 pastoral care - oh, and we guarantee you a job on a dairy farm.
What's included in my Gap Year adventure?
---
1. Before you leave home
It starts before you leave home - we help you get everything in order, including securing the appropriate working visa and help with booking airfares with our partner airlines.
2. When you get to New Zealand
We collect you from the airport and take you to your accommodation (with a free grocery and bedding starter pack included), introduce you to others in the same Live, Learn and Earn programme, show you the ropes, help you buy a car… whatever you need, our team will help get you settled.
3. First day on the job
When you start in your paid employment, you will already have completed an orientation programme and will know exactly what's expected of you. Our pastoral care team and training advisors work closely with you and your employer every step of the way.
4. Growing future farmers
Giving you an internationally respected dairy training programme is what sets us apart from anyone else. We work closely with agricultural training organisation, Agri Training to provide industry-relevant, tactical training that will help you get the knowledge to support the skills you learn on the job. This practical and relevant training will help understand the how and why New Zealand is an international leader in dairy farming practices.
A snapshot of the Gap Year Package
---
Working holiday visa fees
Airport pick-up
Accomodation (self-catered, independent living on or near your farm job)
We do the first shop for you! A free grocery and bedding pack to get you started
Attend a 3-day orientation on arrival - meet other Live, Learn and Earn adventurers
Receive assistance to set up banking
Guide you through tax registration and requirements
Pre-farm training including health and safety, motorbike skills and animal health and welfare
Introduction to living in NZ - the low down on what it's really like! And it's great - we promise! Read testimonials from past Live, Learn and Earn participants here
Receive ongoing pastoral care, mentoring and support 24/7 for the duration of your stay
Training and development programme delivered by our partner Agri Training (More about the 'Learn' part here)
Invites to discussion groups, field trips and agricultural events.
Fees
---
Your one-off fee covers your orientation (food and accommodation provided while on orientation), comprehensive on the job training for the entire length of your stay, your working visa and the 24/7 pastoral care programme.
12 Months £1,800
6 Months £1,400
The training - delivering exactly what you need to know, when you need to know it
---
Our training reflects the seasonality of the industry, so you can put your knowledge straight into practice. It's tailored to fit around you and your work commitments. Our Training Advisor will visit you on the farm and help you set goals and keep you on track. We also provide mentoring, guidance, support and motivation.
You will return home with the skills and experience to be able to further a career in the dairy industry. You'll have a leading international perspective of large-scale dairy farming including processing and sustainable, efficient farming systems and on-farm productivity.
Our training starts at entry-level on arrival into New Zealand. It focuses on practical learning and an introduction to the basic dairy skills before going into your farm job; it includes health and safety, motorbike training, animal health and welfare, confidence building and best practice.
Once on farm, a (simple to follow) individual training and development plan is put in place and covers everything from animal health, calving and milk quality to feeding and pastures, breeding and people management.
Examples of some of the training modules you will complete while on the one year programme are set out below:
Milk quality, plant and techniques
Calf rearing and calf housing
Animal welfare and health
Farm chemicals
Soil and environmental science
Irrigation systems and effluent systems
Pasture management
Feed budgets
Winter and summer crops
Farm maintenance
Tractor skills
Motorbike safety
New Zealand Dairy Careers - who are we?
---
New Zealand has a world-class dairy industry with a reputation for being at the leading edge of technological and scientific practices. At New Zealand Dairy Careers, we're committed to sharing what we know with the next generation of dairy farmers from around the world.
We've partnered with Agri Training and taken the very best of traditional farming methods, underpinned it with the latest thinking and best practice, to develop the most comprehensive, practical and relevant dairy industry training.
For close on a decade, we're proud to have helped hundreds of passionate farmers and trainees from around the world gain a first-class insight into the New Zealand dairy industry. Our close association with a number of Irish agricultural colleges has seen us host, train, nurture and grow the careers of hundreds of young dairy farmers. We deliver relevant, practical and hands-on industry training which delivers the best possible outcomes for candidates and the ongoing needs of the dairy industry.
The magic we deliver is a combination of our ability to look after your every need while in New Zealand - we support you every step of the way - not just on the job and through the training, but in making sure you see New Zealand and have the adventure of a lifetime.
We are a world-renowned company, recognised for providing training, upskilling and development for people wishing to be successful in the dairy industry, both internationally and in New Zealand.
Industry training is designed for people in employment - we use a mix of delivery methods including face-to-face on the farm with a Training Advisor, hands on work under the supervision of your farm managers, online learning and through short courses, events and field trips.