New Zealand Dairy Fast Facts
New Zealand accounts for approximately 35 percent of the world trade in dairy products. With annual exports in excess of $17 billion, the dairy industry is New Zealand's biggest export earner. The New Zealand dairy industry feeds more than 100 million people worldwide and is a vital driver of New Zealand's economy. New Zealand's total dairy export value has risen significantly over the last ten years due to increasing milk solid production, higher export prices, and a diverse range of export destinations. Major dairy export markets are the United States and China.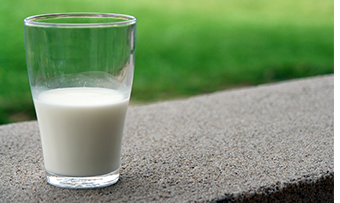 New Zealand's top four dairy export products are: whole milk powder (37%), cheese (12%), skim milk powder (10%), and butter (9%).
Almost half of New Zealand's recorded dairy exports are value-added products, however, it is estimated that the value-added export total may be even higher, due to the processing and packaging of value-added products in New Zealand.
Fonterra is New Zealand's largest company and handles more than 90 percent of New Zealand's milk production. It represents more than 20 percent of total New Zealand merchandise exports and 7 percent of the country's Gross Domestic Product (GDP).
In recent years, speciality cheese products manufactured in New Zealand for the premium end of the market have increased substantially. There are now over 30 boutique cheese makers in New Zealand.
Development of functional foods is a growing trend in New Zealand's dairy industry, and includes products such as low-fat, high calcium and protein milk, and biomedical and bio-health products, such as colostrum-based health supplements.
Organic dairy production is continuing to grow in New Zealand, however it is highly unlikely you will be working on an Organic Dairy farm.
Our temperate climate, great soil, and abundant water, supports our pasture-based system, while our island status provides natural protection from pests and diseases, making New Zealand a leader in the dairy industry.
Why Learn Dairy Farming in New Zealand?
New Zealand has approx over 6.5 million dairy cows. Our programme is ideal for young dairy farmers as they have the opportunity to learn New Zealand dairy farm techniques and ultimately return home to their parent's farms with this valuable skill and knowledge, or go on to a successful career in the NZ Dairy industry.