The New Zealand Dairy Careers Programme is your opportunity to Live, Learn & Earn from the world's smartest dairy producers - right here in New Zealand.
---
Key NZ Dairy Careers Personnel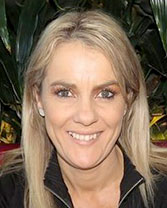 Trina Moore
Project Manager
Trina was born and bred in Mid Canterbury and has been an integral part of the NZ Dairy Careers team since its onset. She holds a Graduate Diploma in Business (Human Resource Management) and has a background in Project Management, HR, and administration.
Trina was excited to join us and be given the opportunity to incorporate three of her favourite facets of work into one perfect role; dairy, business, and relationships management. A true Cantabrian through and though, Trina knows the importance of promoting a sustainable dairy model via staff retention and managing staff performance effectively.
Trina is also our international relationships liaison. She is passionate at building lasting relationships with overseas colleges and clients. Trina is the first point of contact for overseas student placement or training and is passionate about assisting candidates to reach their full potential during their stay in New Zealand.
In her spare time, Trina devotes her time to husband; Bruce, and her five grandchildren. She is also a keen photographer and loves to travel.
---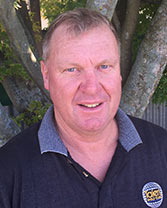 Graeme Taylor
Graeme had an early introduction to farming while growing up on the family farm in Hakataramea Valley. Raised rurally, Graeme is a local lad whose parents taught him the fundamentals of a working farm while he was still knee-high to a grasshopper. Showing a natural talent for farming, he went onto lease and manage the family farm for the next ten years before branching out on his own.
Coming from a farming background, Graeme has a natural ability to build rapport and trust with clients, candidates, and our students in the farming industry. He understands the importance of having good employees and matching the right skill sets with the right employer, which is invaluable in the current climate. He is passionate about providing our clients with a tailored service; you have worked hard to develop your farms' culture and Graeme looks forward to working with you to protect it.
---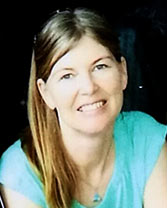 Jo Taylor
Jo grew up in a small country town 60km inland from Oamaru. From a young age, Jo displayed a passion and talent for looking after and studying animals. After leaving high school, she began her tertiary journey at Massey University where she completed an MSc, a BSc in Zoology and a postgrad DipSci in Ecology.
Although Jo had always chosen to work with animals, it was when she married a local farmer that her attention was focused specifically on sheep, beef and dairy farming. Twenty years on, and four children later, she is still heavily involved in the farming industry - at home and work.
Jo joined NZ Dairy Careers to inspire and facilitate careers and training in the Canterbury dairy industry to ensure a sustainable future for farming generations to come
Jo's friendly and helpful demeanor will ensure that you are looked after from the first point of contact through to securing a work or training placement. She will be with you every step of the way and we are confident that you will appreciate her knowledge and positive attitude just as much as we do.
---