The New Zealand Dairy Careers Programme is your opportunity to Live, Learn & Earn from the world's smartest dairy producers - right here in New Zealand.
---
Key NZ Dairy Careers Personnel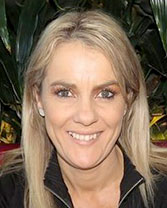 Trina Moore
Project Manager
Trina was born and bred in Mid Canterbury and has a background in Project Management, HR, and administration and holds a Graduate Diploma in Business (Human Resource Management)
As a Project Manager Trina leads the dairy, business, and relationships management and drives our sustainable dairy model through staff retention and managing effective staff performance. Trina's portfolio also includes managing our international relationships with overseas colleges and clients and is the first point of contact for overseas student placement and training.
The main goal as Project Manager role is to ensure the New Zealand dairy industry is promoted worldwide to create a world class learning opportunity to for students to then take to the industry here in New Zealand or apply overseas when students return to their home countries.
---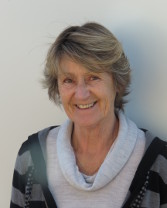 Jo Collis
Recruitment Consultant
Jo has a strong connection to rural life and dairying after being born and bred in Hinds, Mid Canterbury then eventually operating a dairy farm in Murchison.
More recently Jo has worked for a multi-national retail organisation in Customer Service management and now brings her skills to NZ Dairy Careers to match candidates with our network of farmers.
This role is a mixture of working with NZ Dairy Careers graduates plus candidates who are already experienced in dairy farming to place them in new opportunities.
---
Kath Holmes
Pastoral Support
Originally from Lancaster, England Kath has lived a farming life before moving to New Zealand which also includes a career history of working in youth care. Kath's role with NZ Dairy Careers involves all aspects of helping and advising students with life skills and set up in NZ for our international students.
Preparing for the future is how Kath works with students throughout the working week and weekends which includes helping to develop their work and personal life. Health and nutrition, budgeting, and career support are all part of the support offered in the role of Pastoral Support. Kath also attends on farm training to ensure all student are as prepared as possible to help support long-term farming careers.
---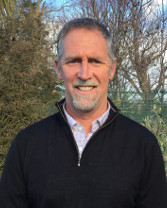 Greg Barnaby
Trainer
Greg's Training and Development role with NZ Dairy Careers comes of the back of 20 years' worth dairy farming across the South Island. That experience is now being converted into learning opportunities for students as Greg continues to develop and strengthen our learning programme to further our student's capabilities in a world class educational environment.
Greg has also previously worked in management roles in banking and brewing, and with Carter Holt Harvey in horticulture and agriculture.
---
Christine Law
Administrator
Christine is born and bred in Canterbury and her career has been the perfect career combination of Administration and working with foreign students having hosted English language students in NZ on tertiary studies.
Christine's background has been in Administration roles across various industries including medical, and her day to day role is to assist with all areas of the administration of the student's time with NZ Dairy Careers including on-site training.