The New Zealand Dairy Careers Programme is your opportunity to Live, Learn & Earn from the world's smartest dairy producers - right here in New Zealand.
---
Key NZ Dairy Careers Personnel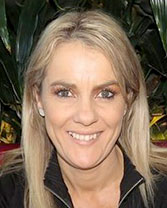 Trina Moore
Project Manager
Trina was born and bred in Mid Canterbury and has a background in Project Management, HR, and administration and holds a Graduate Diploma in Business (Human Resource Management)
As a Project Manager Trina leads the dairy, business, and relationships management and drives our sustainable dairy model through staff retention and managing effective staff performance. Trina's portfolio also includes managing our international relationships with overseas colleges and clients and is the first point of contact for overseas student placement and training.
The main goal as Project Manager role is to ensure the New Zealand dairy industry is promoted worldwide to create a world class learning opportunity to for students to then take to the industry here in New Zealand or apply overseas when students return to their home countries.
---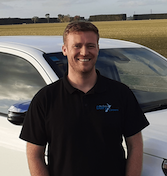 Anthony Martin
Recruitment Consultant
Anthony knows how much easier business is when you have the right person in the right role. This is where he excels as he has a canny ability to team the right candidate to the right job at just the right time.
This Dubliner comes to us with years of experience in the recruitment, management, administration and legal sectors. He's passionate about delivering superior results and always applies a unique way of thinking, providing some great wins for his clients. Not only does he have experience in the dairy sector – he has a real soft spot for all things rural. He's been in New Zealand for over five years and loves helping our primary industries with business and training – most of all he's taking full advantage of the Kiwi lifestyle.
Anthony has great connections across all of Ireland agricultural colleges and attended Waterford Institute of Technology. He is working closely with the colleges and students so that when our borders restrictions ease we are ready to place Irish candidates back on our dairy farms.
In his spare time, he plays football for the Waimak Geal's and the Canterbury Irish team and in 2019 represented Canterbury in the Australasia state games in Brisbane.
---
Kath Holmes
Pastoral Support
Originally from Lancaster, England Kath has lived a farming life before moving to New Zealand which also includes a career history of working in youth care. Kath's role with NZ Dairy Careers involves all aspects of helping and advising students with life skills and set up in NZ for our international students.
Preparing for the future is how Kath works with students throughout the working week and weekends which includes helping to develop their work and personal life. Health and nutrition, budgeting, and career support are all part of the support offered in the role of Pastoral Support. Kath also attends on farm training to ensure all student are as prepared as possible to help support long-term farming careers.