Whatever the terminology Gypsy Day or Moving Day, it is almost here for 2021. Are you ready?
---
Sharemilking is a unique opportunity here in New Zealand. It is an opportunity for people in the industry to build their assets without the huge outlay from the cost of land while allowing landowners the opportunity to utilise their land without a huge workload and stock commitment. Moving (Gypsy) Day is a big day for sharemilkers and farmers alike with lots to think about, but it's not just land and herd owners who are invested in the annual 1 June move. For dairy assistants, managers and on farm hands, this time means movement for them and their families too.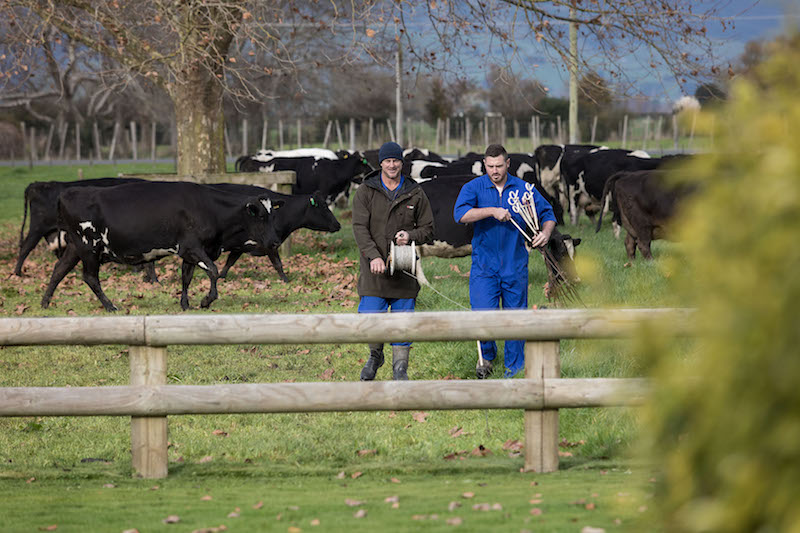 Clear communication, expectations and a plan are important when moving yourself, your family, your herd and your worldly possessions onto a new farm. Once that is established and you are ready to move, make yourself a checklist and tick things off as you go.
Here at New Zealand Dairy Careers, we thought it might be helpful to share our tips so you have everything except the kitchen sink when you pack up and move.
Five things you should have in order before your move
Before you set off with a herd, you need to make sure that herd is registered and tagged with the National Animal Identification and Tracing (NAIT) tags. This system records the location and movement of stock and protects farms against biosecurity risks.
The health and welfare of stock is important. Not only make sure the health and the condition of your herd is in good order before you move, but also the health and condition of the farm you are moving to. Confirming the farm you are moving to is free of disease such as mycoplasma bovis and tuberculosis protects not only you but the local community and the industry as a whole.
Make sure all your permits and herd records are up to date, so there is no hold from either end on the day.
Ensure everything is clean before the move. Whether it is accommodation from where you were or the equipment that is coming with you. This will make the move easier for everyone involved.
A safety plan is important when moving stock, machinery, your family and your life's work. Head over to Compliance Partners to see what they have to say about a safety entry and exit plan on moving day.
If you are now sure you have everything, except the kitchen sink, when you pack up and move, you are probably ready for Moving (Gypsy) Day. Good luck with the packing.