Changing the way we do things in dairy is helping farmers retain staff
---
It is hard to find staff for the New Zealand dairy industry right now. Border restrictions and Kiwi's misconceptions of long hours and long weeks, makes finding people to fill roles increasingly difficult. Traditionally, dairy farmers have used word of mouth or community groups to find staff and with Gypsy day and calving on the horizon, keeping good staff will be at the forefront of many in the industry.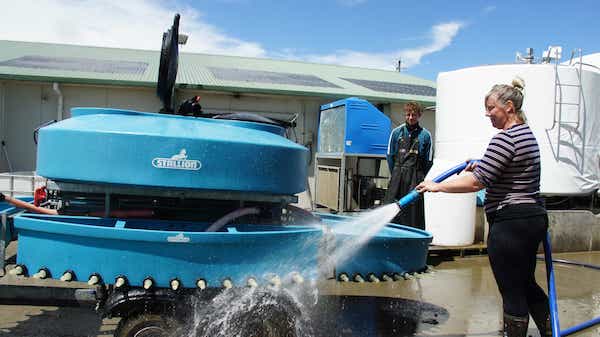 Changing attitudes within dairy
New Zealanders are family-orientated. Simple things like weekends with family, dinner with the kids, getting to school to meet the teacher are important for most Kiwis. It is a typical work-life balance many in New Zealand take for granted, but one the dairy industry has often not been seen to provide. Things are changing, with practices like rosters fitting the needs of families, and choices in how the roster works for team members.
Ways to support staff retention
Effective rosters to meet the goals of the farm and the needs of the team are a key to staffing success on dairy farms. Staff with good rosters mean high productivity, better staff retention, better health and safety, fewer mistakes and a better team environment.
Putting some of the control in the hands of staff means a more equitable work environment, and while some may raise an eyebrow to this, it is the dairy farms leading the way. Align Farms has begun trials on a new app which offers staff flexibility in their working hours, providing autonomy and helping to ensure the health and safety of their employees by limiting the number of shifts they can choose.
While an app is not for everyone, rosters that allow some staff autonomy by rotating weekends off, dinner times with family, or time off during the day for appointments or school events can provide relief for those long hours and long weeks.
Making the hiring process smoother
How we advertise the roles for staff can put up barriers for candidates looking for work. Advertising for 'experienced dairy assistants' can sometimes be the difference between a good candidate with a good attitude and solid transferable skills, and someone who has drifted in and out of the industry. While everyone wants someone with experience to step in and fill the role, the right person may be the person ready to roll up their sleeves and take on the challenge.
Industry can help. Agri Training have been working with NZDC on a rural retraining programme to help New Zealanders into dairying. One of the biggest challenges for farmers has been taking on staff who stay on farm for a few weeks and then leave. The programme screens candidates and upskills them in the basics to start out on farm, working with the transferable skills and the can do attitudes. Farmers have been able to meet the trainees with some farms providing a space for the trainees to learn the ropes and a real insight into dairying. Additional pastoral support, means ongoing mentoring from Agri Training once staff are on farm. A win-win for both farmers and trainees.
People new to the industry love the industry
For those who are still unconvinced about the lifestyle, the long and often irregular hours, working in the dairy industry has rewards that many people in other professions can only dream of. With new recruits to the industry finding 'it hard not to be passionate' about life on a dairy farm, while others are championing the reaction of their families who love living a country life and doing 'good honest work'.